<!IMG SRC="http://www.wreckingcrewfilm.com/images/eiteljorg.jpg" WIDTH=140 HEIGHT=109 BORDER=1 ALIGN=RIGHT HSPACE=6 VSPACE=4> November 2, 2013 6:00PM
BENICIA MIDDLE SCHOOL VIKING BAND FUNDRAISER
Benicia High School
1101 Military West
Benicia, CA 94510

Thanks to our sponsors: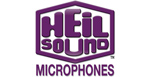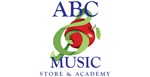 Tickets for Screening $20

Benicia Middle School's Viking Band is undeniably one of the best middle school marching bands in Northern California. About 100 students make up the marching band which is comprised of musicians, color guard and drum line teams. Led by Music Director, Glenn Walp, the Vikings compete against other Northern California middle and high school bands for top honors. The bands are completely supported by the Boosters who are band parents. All associated costs -- food for the kids, renting buses to get the kids to events, paying coach fees and more are all paid by the Boosters. We try to supplement these costs by offering various fundraisers throughout the year. Through fundraising efforts, we have been able to purchase new uniforms for the band and keep instruments in good playing condition.

Please support the Benicia Middle School Viking Band and look for us at various community-sponsored events and local competitions. Thank you for your continued support of our wonderful kids.